Author Biography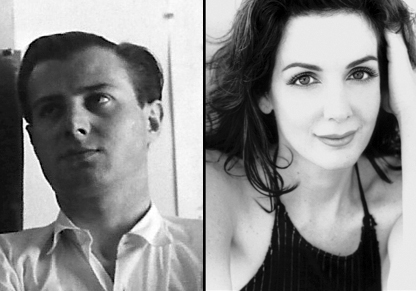 José Manuel Cardona
is a poet, writer and translator from Ibiza, Spain. He is the author of
El Vendimiador
(Atzavara, 1953),
Poemas a Circe
(Adonais, 1959), and
El Bosque de Birnam: Antología poética
(Consell Insular d'Eivissa, 2007), published as a tribute by the government of Ibiza.
He co-founded and co-edited several literary journals, among them
Luna Negra
, with José María Rodriguez Méndez, and
Atzavara
, with Francisco Galí, and wrote for many publications (
Cántico, Ibiza, Isla, Eivissa, Caracola, Arkángel, Alcaraván, Poesía Española, Azemar, Alfoz, Trilce, La Calandria, Aljaba, Mensaje
, among others). He participated in the II Congreso de Poesía in Salamanca and belonged to the Cántico group.
The Franco regime forced him into exile in France. Years later, when the socialists came to power in Spain, he was offered a ministry position, which was ultimately denied him by the still heavily embedded Franquist administration. (He remained blacklisted for several years).
He holds PhDs in literature and humanities (University of Nancy), and political sciences (Graduate Institute of International and Development Studies, Geneva). He wrote his thesis on the Mexican revolution at the Instituto de Cultura Hispánica de Madrid and is an attorney (University of Barcelona).
He worked for the United Nations most of his life, in Geneva, Paris, Rome, Vienna, Belgrade, Sofia, Kiev, Tbilisi, Moscow, St. Petersburg, and Panama, among many places.
Hélène Cardona
is the author of seven books, most recently
Life in Suspension
,
Dreaming My Animal Selves
, and the translations
Beyond Elsewhere
(Gabriel Arnou-Laujeac), winner of a Hemingway Grant,
Ce que nous portons
(Dorianne Laux); and
Whitman et La Guerre de Sécesssion: Walt Whitman's Civil War Writings
for WhitmanWeb.
She has translated Rimbaud, Baudelaire, René Depestre, Ernest Pépin, Aloysius Bertrand, Maram Al-Masri, Eric Sarner, Jean-Claude Renard, Nicolas Grenier, Christiane Singer, and John Ashbery. Publications include
Washington Square Review, World Literature Today, Poetry International, The London Magazine, The Brooklyn Rail, Hayden's Ferry Review, Drunken Boat, Anomaly, Asymptote
, and
The Warwick Review
.
She worked as a translator/interpreter for the Canadian Embassy in Paris, received fellowships from the Goethe-Institut and the Universidad Internacional de Andalucía, the 2017 International Book Award in Poetry, the 2017 Best Book Award in Poetry, the 2015 USA Best Book Award in Poetry, 2 Pinnacle Book Awards for the Best Bilingual Poetry Book, and 2 Readers' Favorite Book Awards in Poetry.
Hélène has served as a judge for the 2017 Jacar Press Full Length Competition, the 2016 PEN Center USA Translation Award, the 2015 Writer's Digest Challenge, and the 2014 Rabindranath Tagore Award. She co-edits
Plume
,
Fulcrum
, and
Levure Littéraire
.
Acting credits include
Chocolat, Jurassic World, Dawn of the Planet of the Apes, The Hundred-Foot Journey, Serendipity, Mumford
& more.